SpicesForLess.com was built on a simple idea: High quality spices, herbs, and seasonings should be easy to buy, fresh and nicely packaged when they arrive, and much less expensive. Fortunately we've been able to make that idea a reality by bringing you a simple and friendly buying experience – at prices lower than both retail stores and even other online sellers. Whatever your needs and no matter what you plan to cook, bake, grill or prepare, our extensive list of fresh products from all around the world provides a one-stop shop to satisfy all your spice needs!
We also strive to maintain the highest level of quality for all the products we deliver, and we passionately preserve the integrity of our products from procurement to packaging to your doorstep! For example, unlike other online retailers, our moisture-proof, FDA-approved spice pouches guarantee an unmatched freshness & shelf life.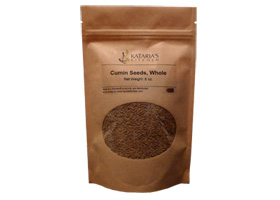 A quick note from our manufacturer:
A trusted brand for only the best spices and herbs, Kataria's Kitchen® is a private business that launched with a single New Jersey store back in 1976. Since then the business has evolved dramatically, and we are proud to market our quality products and low prices worldwide at SpicesForLess!